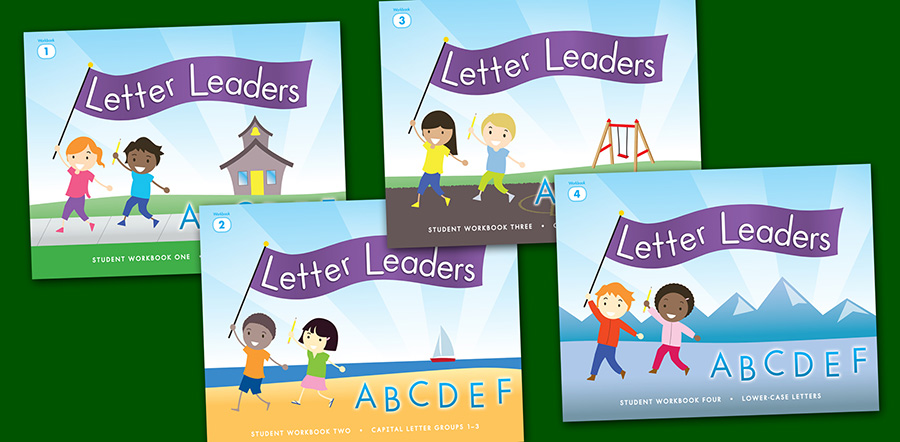 Letter Leaders Handwriting Program
Letter Leaders is a complete, comprehensive handwriting program developed through years of evidenced-based research. Letter Leaders gives children the head start he or she needs to excel at learning. The program is easy to teach and children will love learning to write.
In as little as 5-20 minutes per day, children who learn how to handwrite using the Letter Leaders program will be better prepared for success in the classroom and beyond. The program goes beyond simple alphabet worksheets and alphabet handwriting.
This 20-week program teaches children the proper way to handwrite by starting at the beginning of handwriting skill acquisition and follows this sequence:
Prewriting skills such as letter similarities and differences are taught first—then mastered
Capital letter formation
Lower case letter formation
Beginning handwriting skills and practice
Essential elements of the Letter Leaders handwriting program include:
Full-color, easy-to-follow step-by-step instructions throughout the program
A multisensory approach to accommodate all types of learners
A developmental progression that first teaches prewriting skills, then correct capital letter formation, and finally correct lower-case letter formation
Engaging full-color pages that motivate and promote success
Consistent terminology and structure throughout the program, appropriate for young learners and elementary-aged children
A format that can be used to teach children one-on-one, in small groups, or in a full classroom setting